Knowledge Is Power
Gust Enterprises, Inc. is a leading information technology consulting firm that can help you address your toughest technology related challenges. We provide complete custom solutions that deliver results within your budget.
Our professional IT consulting services range from needs analysis to complete custom software development, from project management to training, from testing to hosting, and everything in between.
We rely on our time-tested processes, tools and techniques to bring the highest level of quality solutions to all of our customers...including start-ups and small businesses, entrepreneurs and Fortune 500 companies.
After nearly 25 years of delivering satified customers through our agile and responsive technology expertise, mature customer service and our deep understanding of business needs, Gust Enterprises wants to be more than your consulting company, we want to be your Partner!
Improve your business efficiency, increase your IT department's ROI, and get your projects completed faster by using premier technical talent that best suits your organization. Contact Gust Enterprises with your RFP and together we'll create a win-win partnership!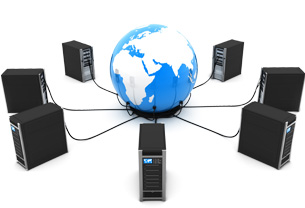 Hewlett Packard, Microsoft, as well as Apple were all started in a garage.
The first mouse was invented by Douglas Engelbart in 1963.
The first personal computer, Simon, was created by Berkeley Enterprises and sold for a pricey $300 in 1950.
6.8 billion people on the planet - 4 billion use a mobile phone but only 3.5 billion use a toothbrush.
On eBay, there is an average of $680 worth of transactions every second.
Of the 60 billion emails that are sent every day, 97 percent are considered spam.
Google handles an estimated 1 billion search queries every day.